GETTING READY TO RALLY!
All summer long we have been earning bronze, silver, and gold medals during God's Olympics. We've seen that running requires commitment; archery needs focus; gymnasts need balance; weight lifters must have strength; and endurance is essential for swimmers. So, what about Christians? What qualities do we need to live our lives for Jesus? Hebrews 12:1-2 is a good place to start. Join us on Rally Day, September 11 for a big breakfast and a chance to see and hear what KidZone learned this summer.
Ms. Dorothy teaching "Every Move I Make."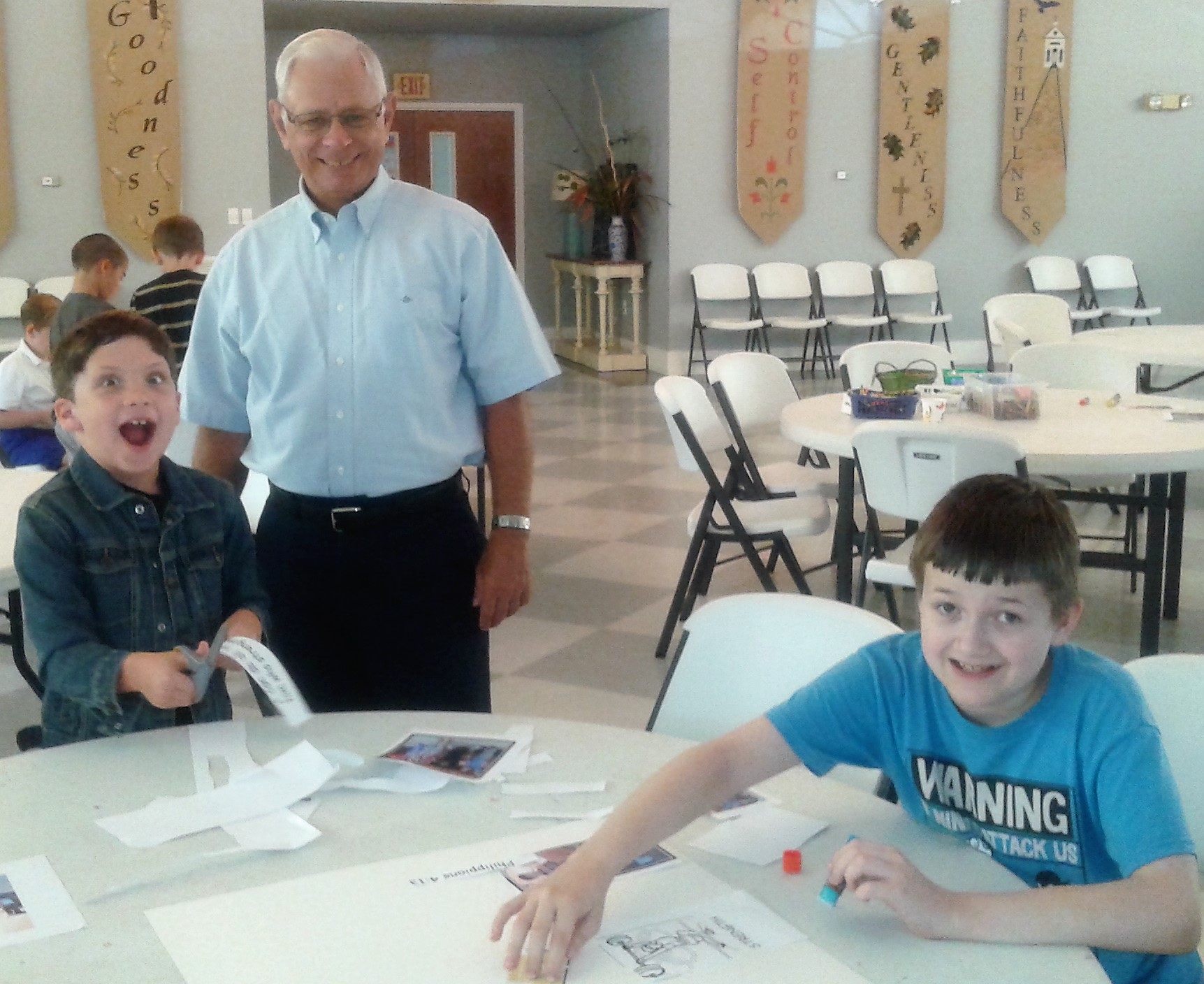 The girls have finished their poster.
Preschoolers learn about...
Bronze for this swimming team!
Preschoolers are ready....
John Anson prepares to race!
Adding weight to push ups.
Preschoolers lift weights.
The weight lifting race begins.
Elena and Anna demonstrated the balance beam.
Ellie LeGette on the balance beam.
Mr. Johnny practicing his aim!
Ms. Kristine gets ready for archery!
Uh, oh...is she prepared properly?
Trevor studies his target....
takes aim and gets a bullseye!
...shows it takes focus to hit the mark!
Ms. Debbie talked about running marathons.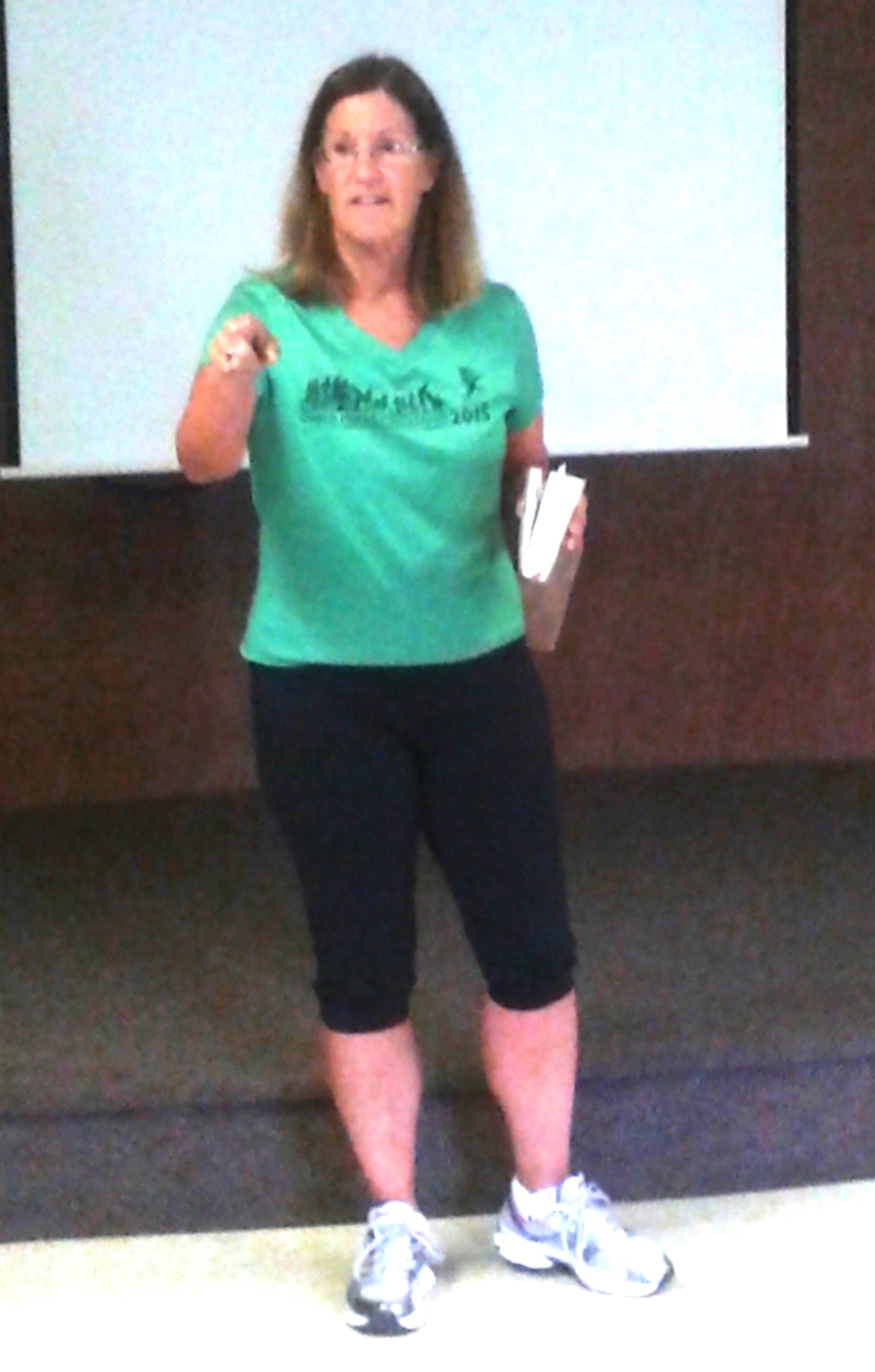 "Do you not know that in a race all the runners run, but only one gets the prize?.....
...Run in such a way as to get the prize.
Everyone who competes in the games goes into strict training....
..They do it to get a crown that will not last, but we do it to get a crown that will last forever."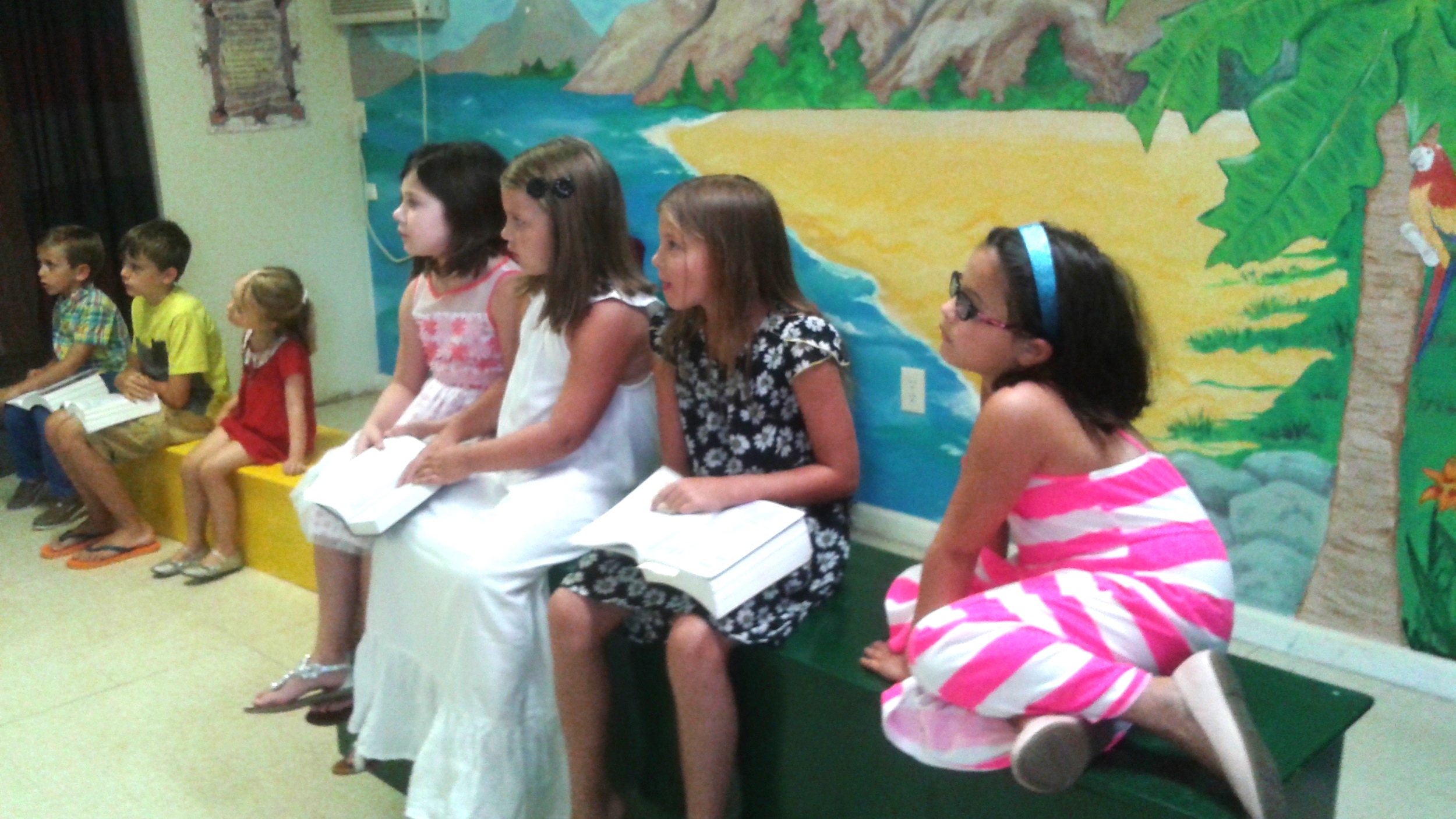 Reading Scripture with Ms. Debbie
Trevor leads us with the Bible.
Ruth carries the ring of Endurance.
Opening Ceremony in KidZone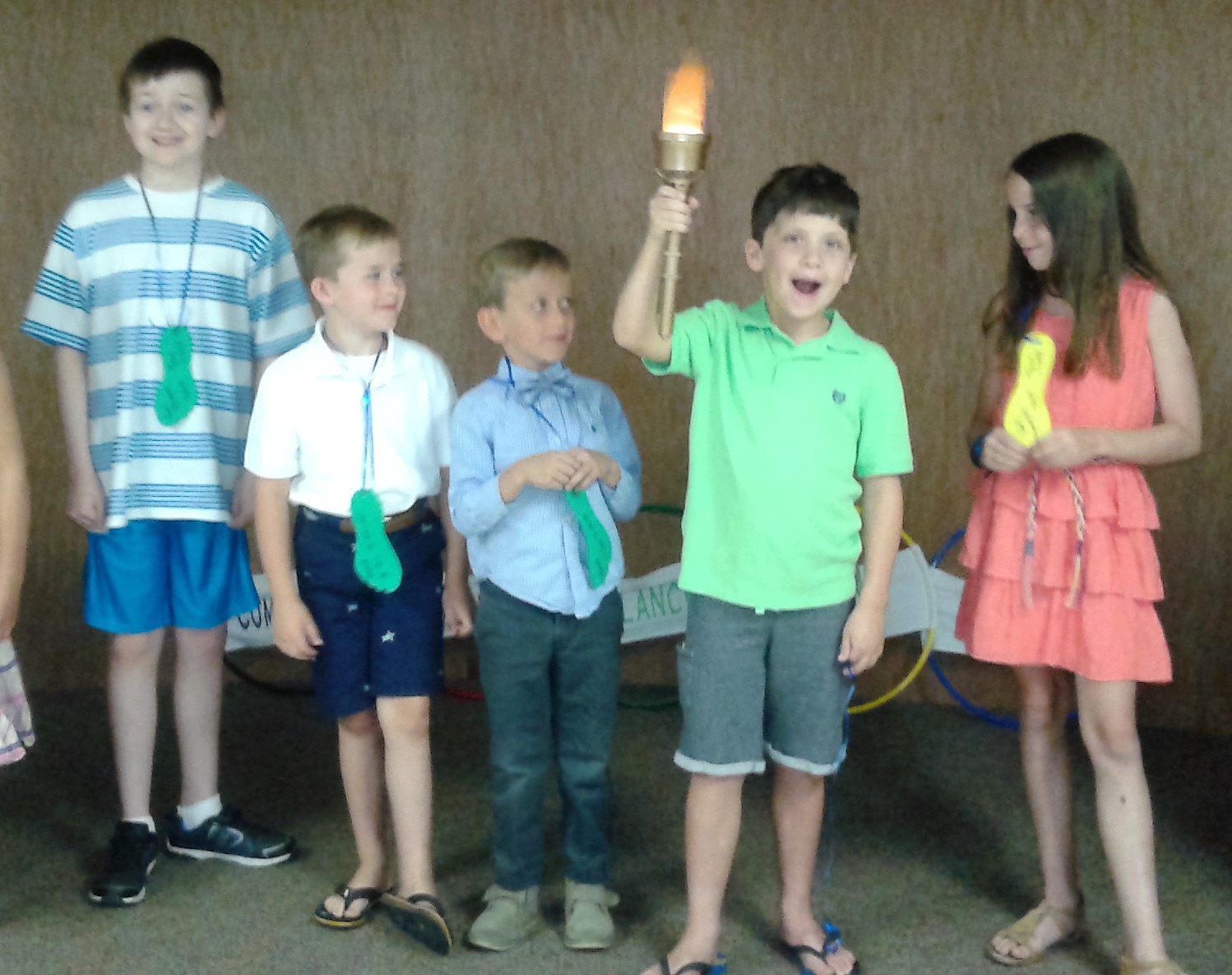 Jack holds the torch high.
Clara readies the light for Mauriana
Run the Race with Commitment!
Singing our theme song.....
...."Every Move I Make I Make for You Jesus!"
At the opening ceremony, we proudly marched into the MegaZone with the Bible, Christian flag, the torch, and five rings representing not only a sport, but a theme word. Each week this summer we have had fun with sports that represent some of the character traits of the Christian life. We also learned about early twentieth-century Olympic athlete and missionary to China, Eric Liddell.
Next week we continue our preparations for God's Olympics Closing Ceremony which is on Rally Day, September 11. There is still time to earn gold for memorizing Scripture (Hebrews 12:1-2) and for sharing what we learned with our church family at Big Breakfast. Then, we will proudly process in during the 10am church service to recite Scripture and sing God's praises. Follow our progress each week by checking out the pictures on this Blog!