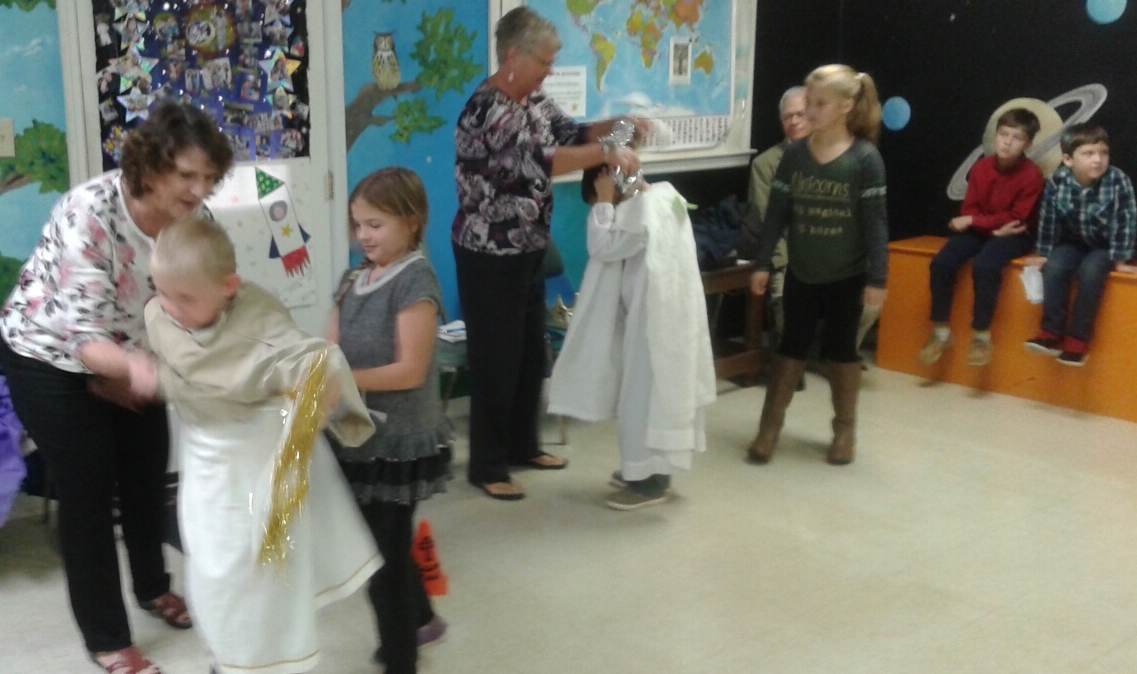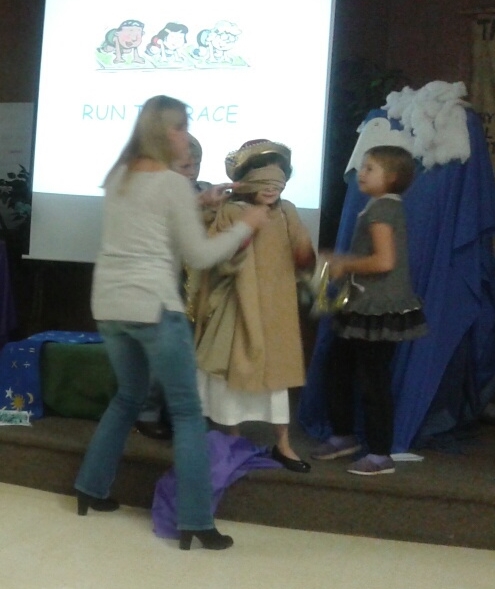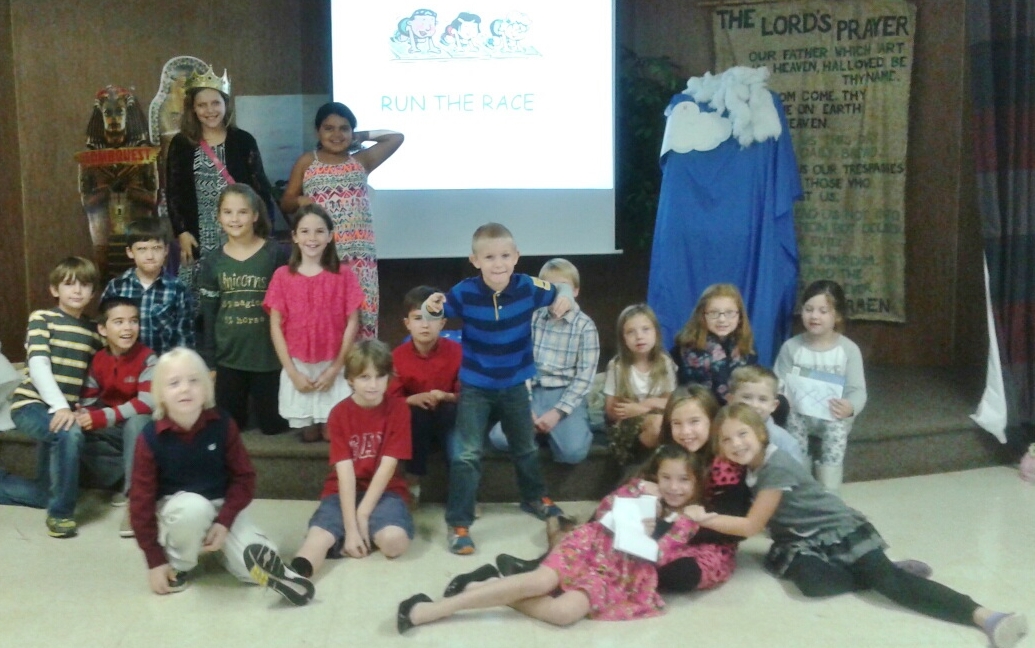 "Therefore, since we are surrounded by so great a cloud of witnesses, let us also lay aside every weight and sin which clings so closely, and let us run with endurance the race that is set before us," Hebrews 12:1
The author of Hebrews compared our journey of faith to running a race. And he said we are surrounded by witnesses - saints who have gone on before us. If we are running a foot race and weighed down by heavy clothes, hats and belts, we are going to struggle to get across the finish line. It's the same way when we are trying to live out our Christian faith. If we are weighed down by sin, it will be difficult to find God's true path for us.
To demonstrate, we ran our own races. On the first half, we were weighed down by costumes, hats, even angel wings, - and we were blindfolded! We relied on our own witnesses (friends) to help guide us. After we ditched the extra clothes and blindfold, the second half of the race was a breeze!